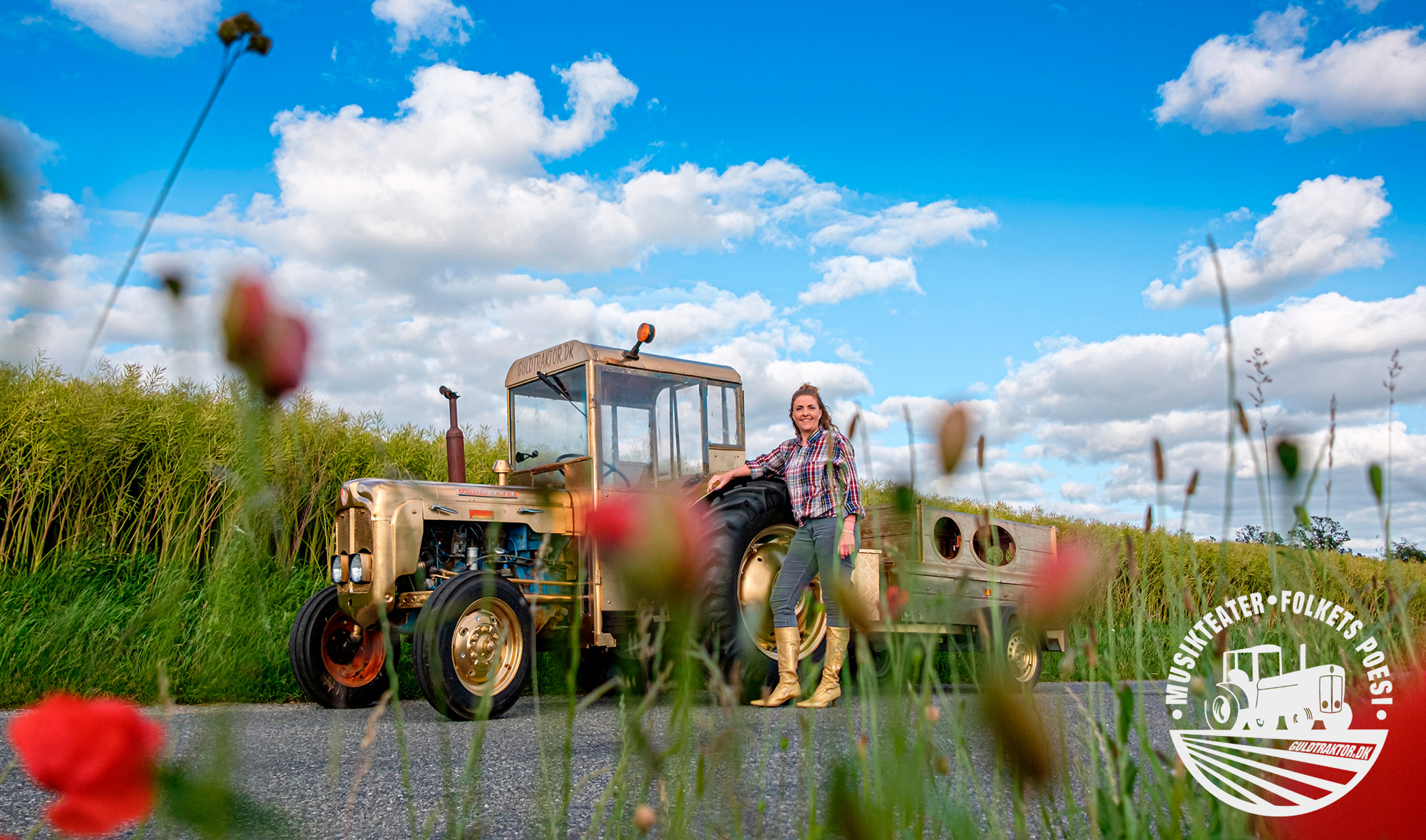 A TRACTOR decorated with gold and diamonds captures the sun and raises a rainbow of magical realism as it's cruising through the landscape, digging up stories of the rich soil. The stories are transformed into music and nightly performances.
TRACTOR is an unusual music theatre performance: Nordic darkness and grotesque trolls. A lady cut in half and brightly shining space fairies liberating your mind with their spherical songs; circus princesses swinging high up under the ceiling creating poetic shadows on the wall. TRACTOR is the circus that drove by your front door just before … It's fiction built on your own stories and dreams; it doesn't look like anything you've ever seen before.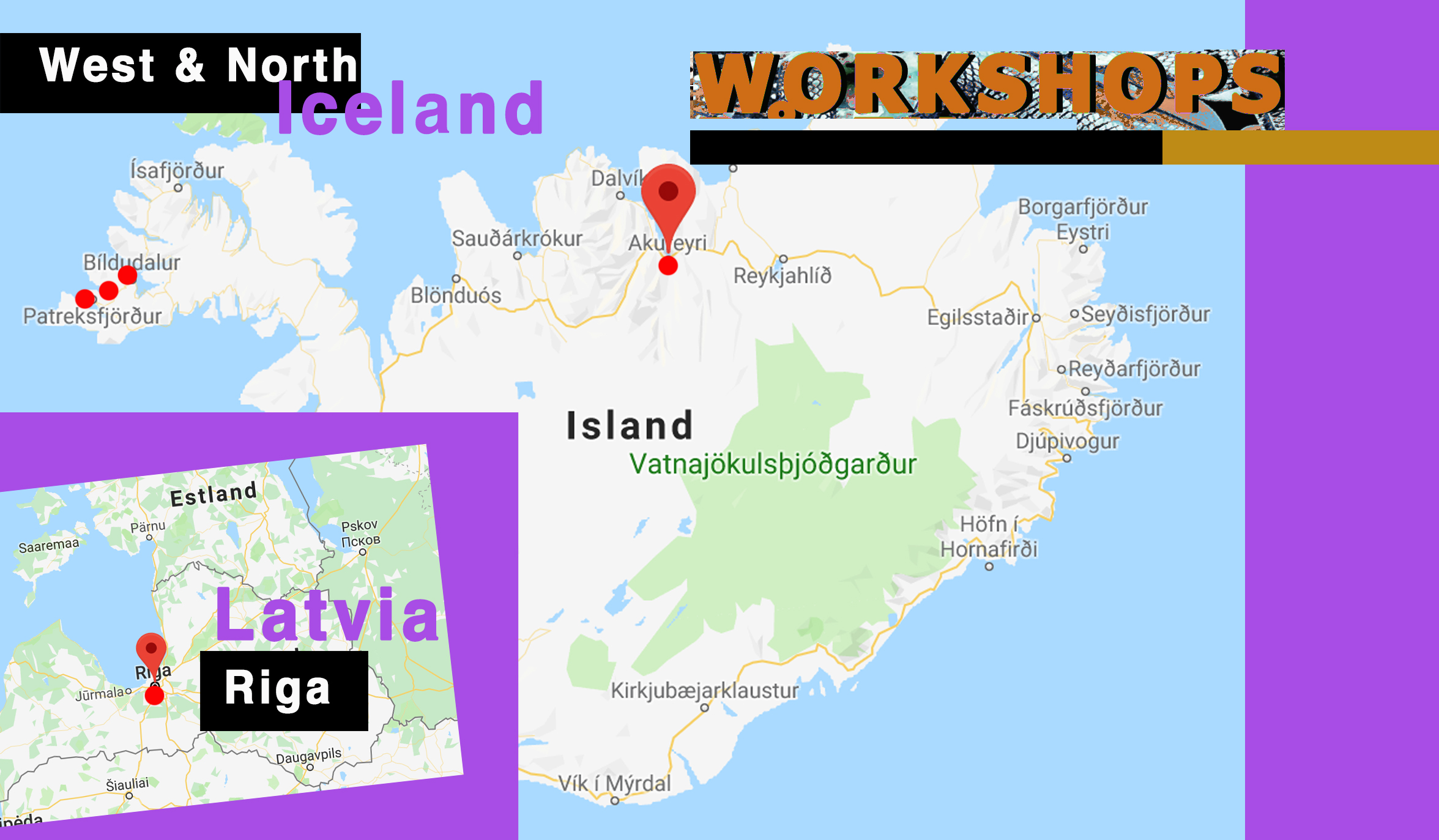 TRAKTOR WORKSHOPS IN DENMARK AND LATVIA
& HITCHHIKING ON ICELAND
From May 2019 the artist Tine Louise Kortermand will drive around in Denmark with a gold and diamond plated tractor. Along the way she visits 14 very different families, homes and places and collects stories from people. Also she collect stories from Latvia and at the same time, the Icelandic Maria Lilja Thrastardottir raises her thumb and collects stories from people up in the high north. All these different stories that people tell Tine Louise and Maria Lilja are transformed into the actual theatre performance, TRAKTOR – premiered early summer 2020.
JOIN THE NEXT TRACTOR WORKSHOP (se the calender) >> HERE
Click on the images for full size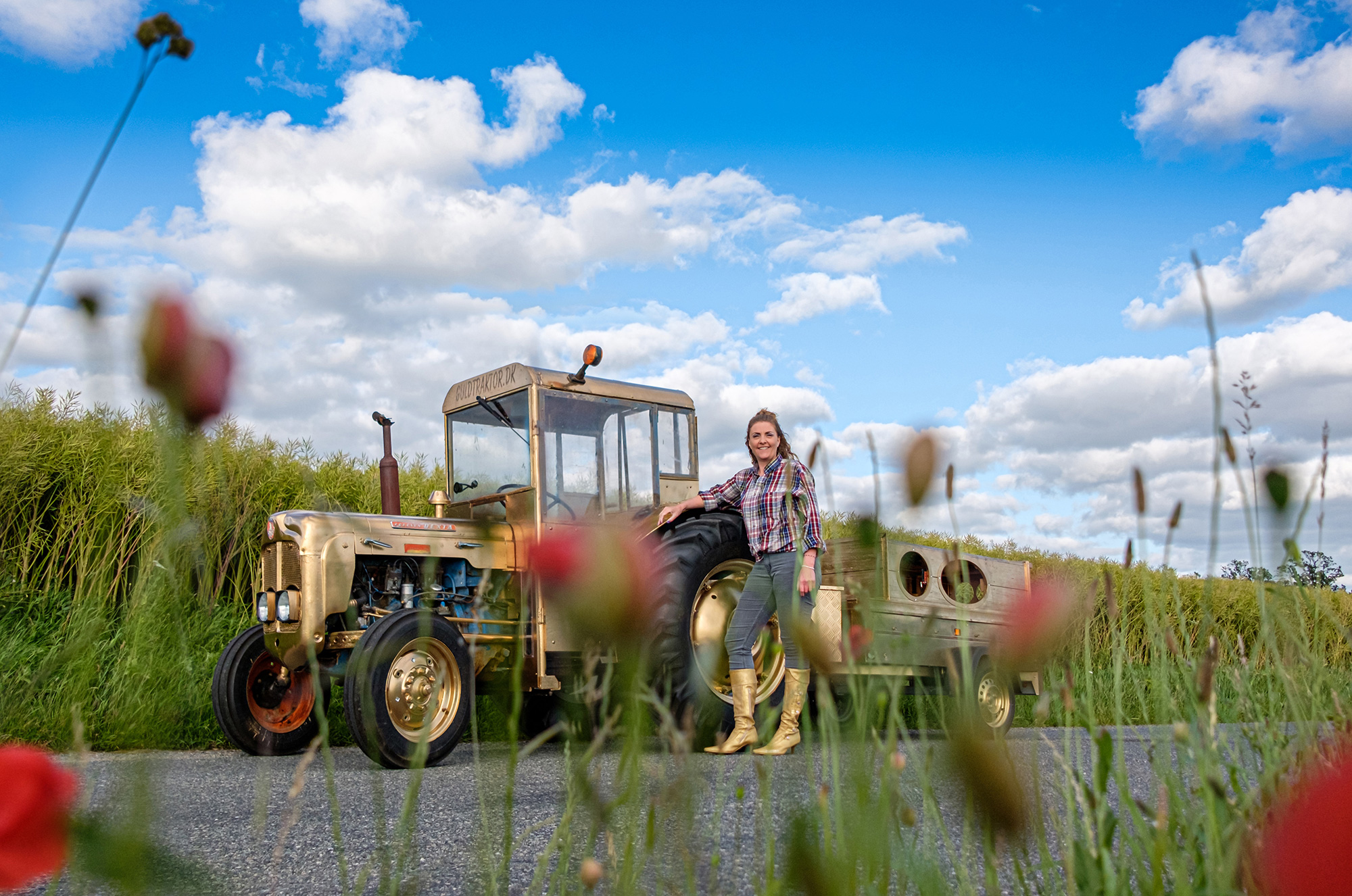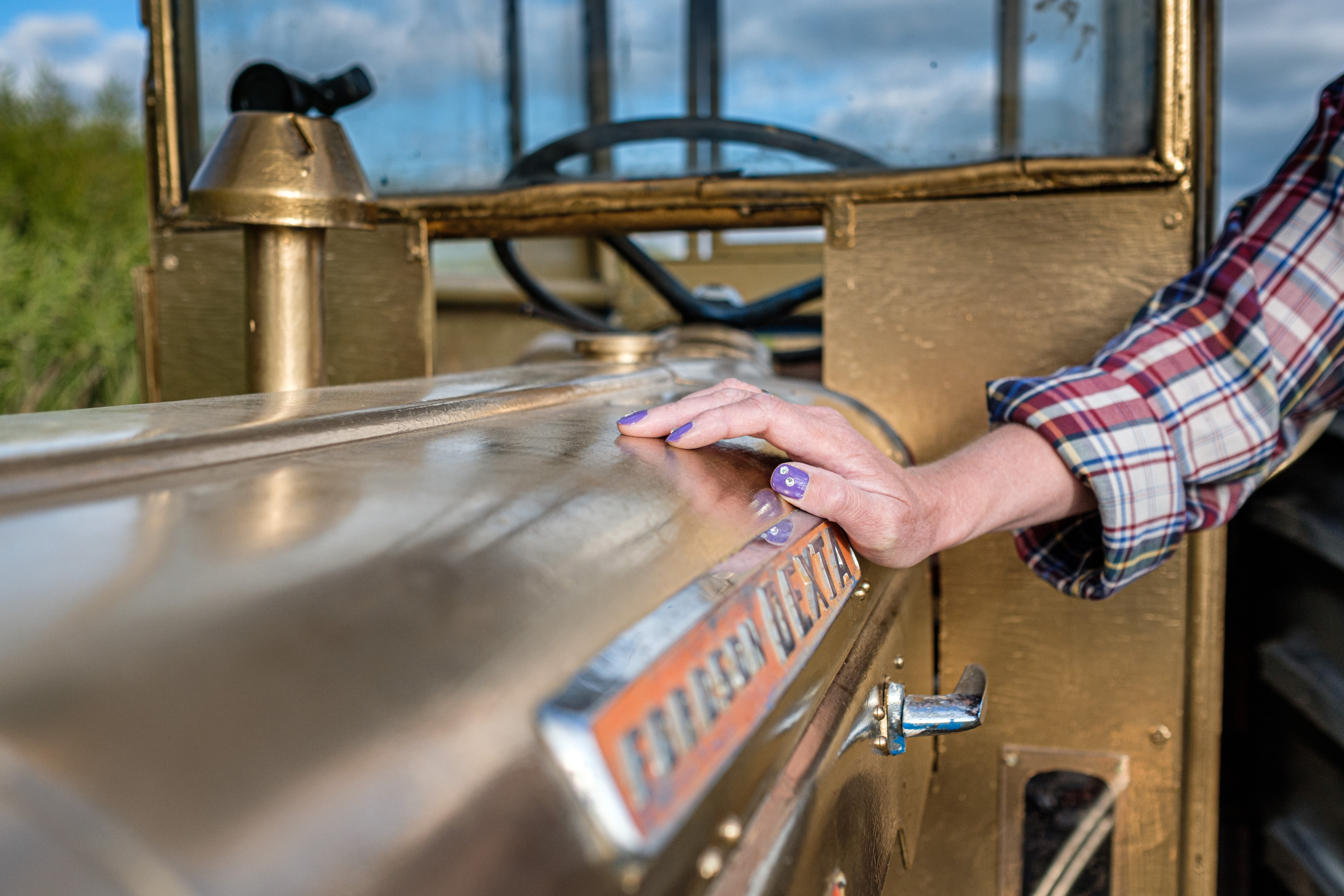 COME AND JOIN A TRACTOR WORKSHOP NEARBY YOU:
(Updated regulary)
TRAKTORWORKSHOP #17 (Everybody is welcome)
Sunday, November 24, 2019
Hour: 14.00-17.00
Galleri Korinth Reventlowsvej 15, Korinth
5600 Faaborg / DK
Se mere >>
TRACTOR WORKSHOP #16 (Everybody is welcome)
Friday, October 18, 2019
Hour: 10.00-12.00
Tingcentralen
Polymeren, Stationsvej 69, 5792 Årslev / DK
TRACTOR WORKSHOP #15 (Everybody is welcome)
Sunday, October 13, 2019
Hour: 13.00 – 15.00
A! Festival, Akureyri / Island
Se mere >>
TRAKTORWORKSHOP #14 (Private arrangement)
Thursday, October 3, 2019
Søbysøgård, Nr. Søby / DK
TRACTOR WORKSHOP #13 (Everybody is welcome)
Sunday, September 22, 2019 
Hour: 11.00-14.00
Guldtraktor & høstfest Polymeren (her >>)
Stationsvej 69, 5792 Årslev / DK
TRACTOR WORKSHOP #12 (Private arrangement)
Sunday, September 8, 2019
Lars og Annette, Egeskov / DK
TRACTOR WORKSHOP #11 (Private arrangement)
Saturday, September 7, 2019
Dansk – Tamilsk Venskabsforening, Nyborg / DK
TRACTOR WORKSHOP #10 (Everybody is welcome)
Friday, August 30,  2019
Vollsmose Allé 8, 5240 Odense / DK
Hour: 9.30-11.30
TRACTOR WORKSHOP #09 (Private arrangement)
Thursday, August 29, 2019
Pilegården, Palleshavevej / DK

TRACTOR WORKSHOP #08 (Private arrangement)
Sunday, August 25, 2019
Tommy, Vester Hæsinge / DK

TRACTOR WORKSHOP #07 (Everybody is welcome)
Friday, August 16,  2019
Hour: 15.00-17.00
Byens rum ved Rudme Friskole (her >>)
Rudmevej 99, 5750 Ringe / DK

TRACTOR WORKSHOP #06 (Everybody is welcome)
Saturday August 10, 2019
Hour: 9.30-12.00
LIV I STATIONEN (her >>)
Stationsvej 4, 5750 Ringe / DK

TRACTOR WORKSHOP #05
Årslev Kindergarden, DK
Friday, June 28, 2019
TRACTOR WORKSHOP #04
Riga Performance Festival. Latvia
Wednesday June 12, 2019
See more >>
TRACTOR WORKSHOP #03
Håstrup Festival, 5600 Fåborg / DK
Saturday, June 8, 2019
Haastival.dk. See more >>
TRACTOR WORKSHOP #02
At the gardener Peder, Fjellebrovej, DK
Sunday, June 2, 2019
TRACTOR WORKSHOP #01
Culture Day – Polymeren, Stationsvej 69, 5792 Årslev, DK
Saturday, May 25, 2019 at 12.00
The TRACTOR arrives at your house, community or local festival.
Behind the tractor is a music cabinet. Inside the cabinet, there is a lady cut in two pieces. She sings about being different. Jumping out of the cabinet she invites people to meet around the coffee table. While cutting, gluing and making masks they all tell their own story. It's time to join the carnival …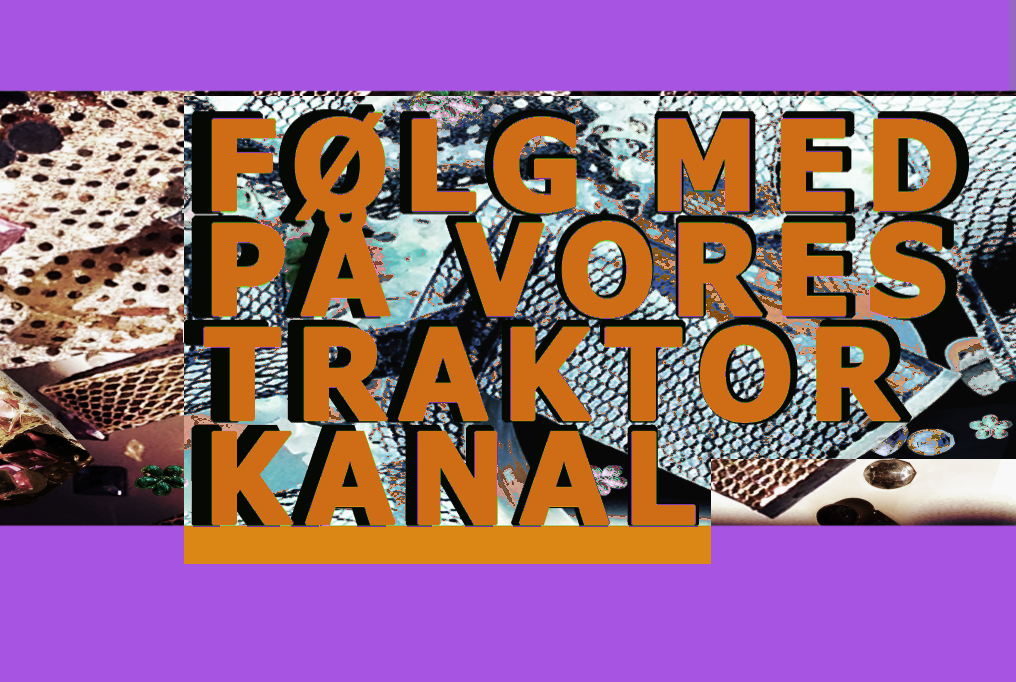 FOLLOW US ON THE TRACTOR CHANNEL
We make our own TRACTOR channel (a newsletter), which tells about marvellous art, the thoughts behind it, audio from our production, meetings with the locals and their thoughts about art (from Caroline 4 years old to Else at 90). We regularly post short videos, photos and small delicious visual stories on FB and Instagram.

Join our group and keep updated on how the performance is created.
And you will know when the tractor comes to a place near by you:
Here is a short video presenting the 6 artists, which for a year contributes to the creation of the TRACTOR performance
TRACTOR ­
A performance created by 6 artists from Denmark, Iceland, Norway and Sweden.
The stage is torn down and the music appears among the audience. The audience will walk around in the scenography between the musicians and an installation of paper garlands, which creates shadow on the walls between broken Shrovetide barrels and colourful confetti.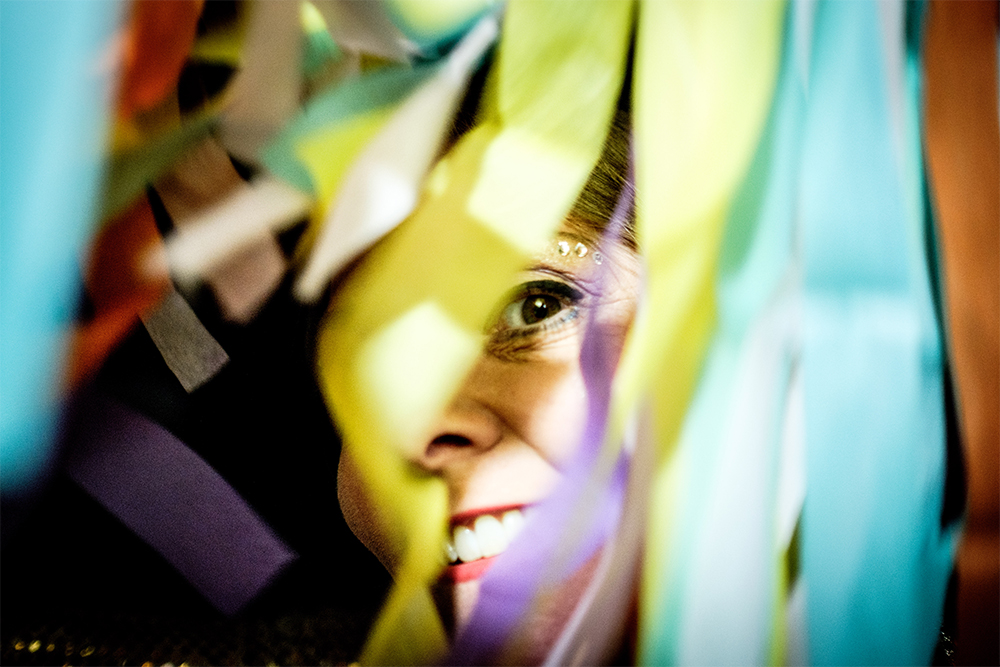 THE THEME OF CARNIVAL – transformation & new identity
In the carnival it is appreciated to be different. When we put on a mask in the carnival's humorous universe, we lower our barriers. We can reinvent ourselves. When we wear a mask, we can be exactly the one we want to be; the new world citizen. TRAKTOR is a theatre performance that focuses on diversity and coexistence.
The Russian philosopher Bakhtin writes:
"The carnival is a spiritual place where there is room for the ideal world. The carnival is the second life of the people: for a short time the people enter into the realm of the community, freedom, equality and abundance. The carnival can turn the world upside down and act as a valve. The symbols of the carnival language are filled with the pathos of change and renewal. By dressing up as a monarch, for example, one dissolves the rankings and can be reborn into new social relations".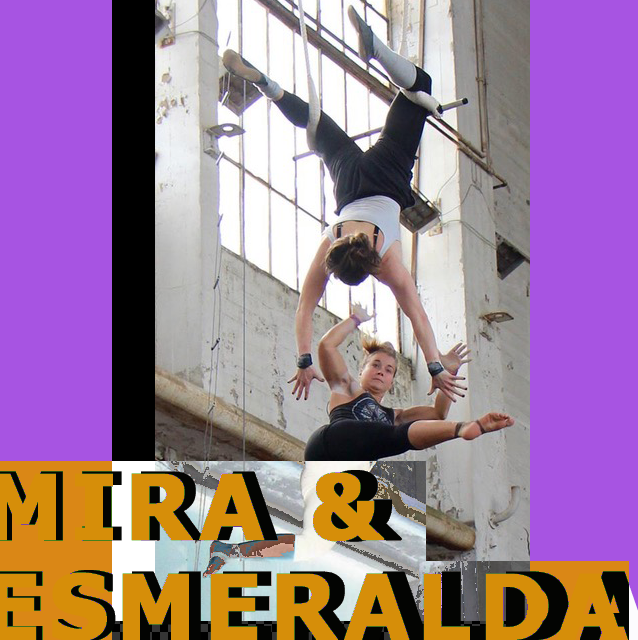 MIRA LEONARD & ESMERALDA NIKOLAJEFF (S)
The dynamic trapeze duo are 2 young women, Mira Leonard and Esmeralda Nikolajeff recently graduated from DOCH, the University of Dance and Circus. They have created an explosive expression with dusty effects … without fear of falling. Since they were children, they have performed together on the trapeze and created their own acts  – full of craziness, female power and grace. They also appear on the floor with handstand, dance and acrobatics.
Mira & Esmeraldas website
http://miraandesmeralda.se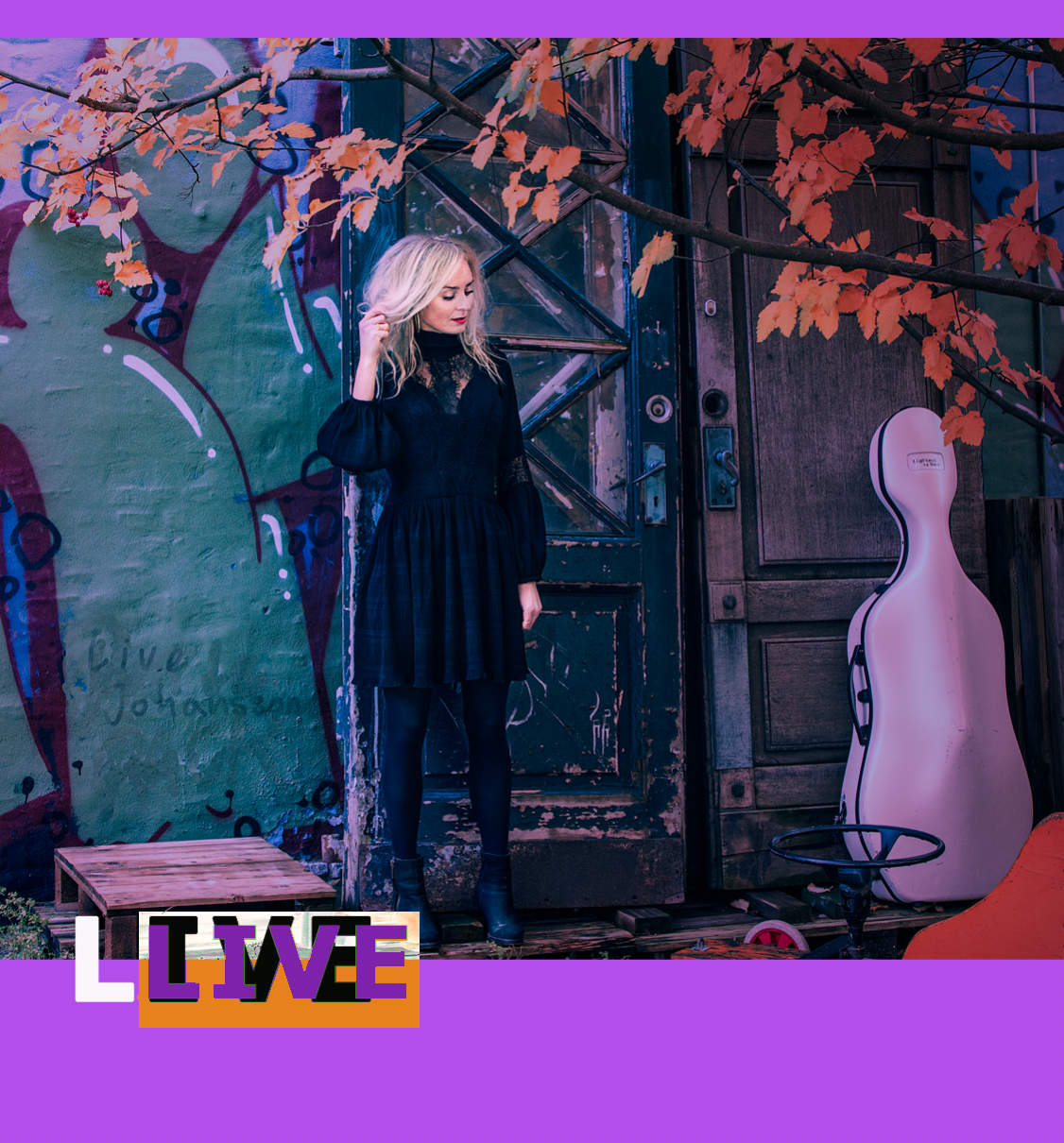 LIVE JOHANSSON (N/DK)
Cellist Live Johansson graduated from soloist class, South Denmark Music Academy at Prof. Niels Ullner. She regularly appears as a soloist around Denmark, and is in addition a very sought-after chamber musician in both Norway, Sweden and Denmark. Live is an experienced and highly sought after musician within the rhythmic music, and together with her ensemble LiveStrings, she is performing with a large number of leading Danish rhythmic musicians.
Live playing a solo: https://www.youtube.com/watch?v=jd6L7043sYE&feature=youtu.be
See more at: www.livestrings.dk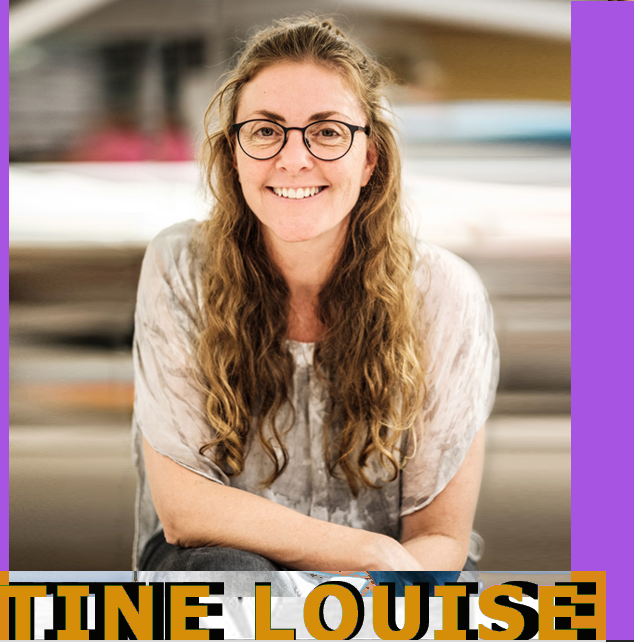 TINE LOUISE KORTERMAND (DK)
Visual artist, composer and singer Tine Louise Kortermand creates works in a mix between spherical song, lyrical texts and visual surprises. She is a trained video, sound and performance artist from the Academy of Fine Arts and has among other things received H. C. Andersen's public award and the 3-year working grant from the Danish Arts Foundation's Rhythmic Music Committee in 2010. She has also released a record on Darla Records USA and Quince Records in Japan with RUMSKIB and performed with performance, video installation and music both in Denmark and abroad. Latest performances on the Biennale Exchange Rates in NY, where she improvised lullabies to the audience. And at the festival Susax Expo in Croatia in 2018 with the work WEAR ME, which was notified with the words; "When she sings, she turns into a music instrument creature …". Awarded 6/6 stars in FS ******.
Tine Louise Kortermands Cherry Barrel Box:
http://kortermand.dk/cherries_dk/frameset2.html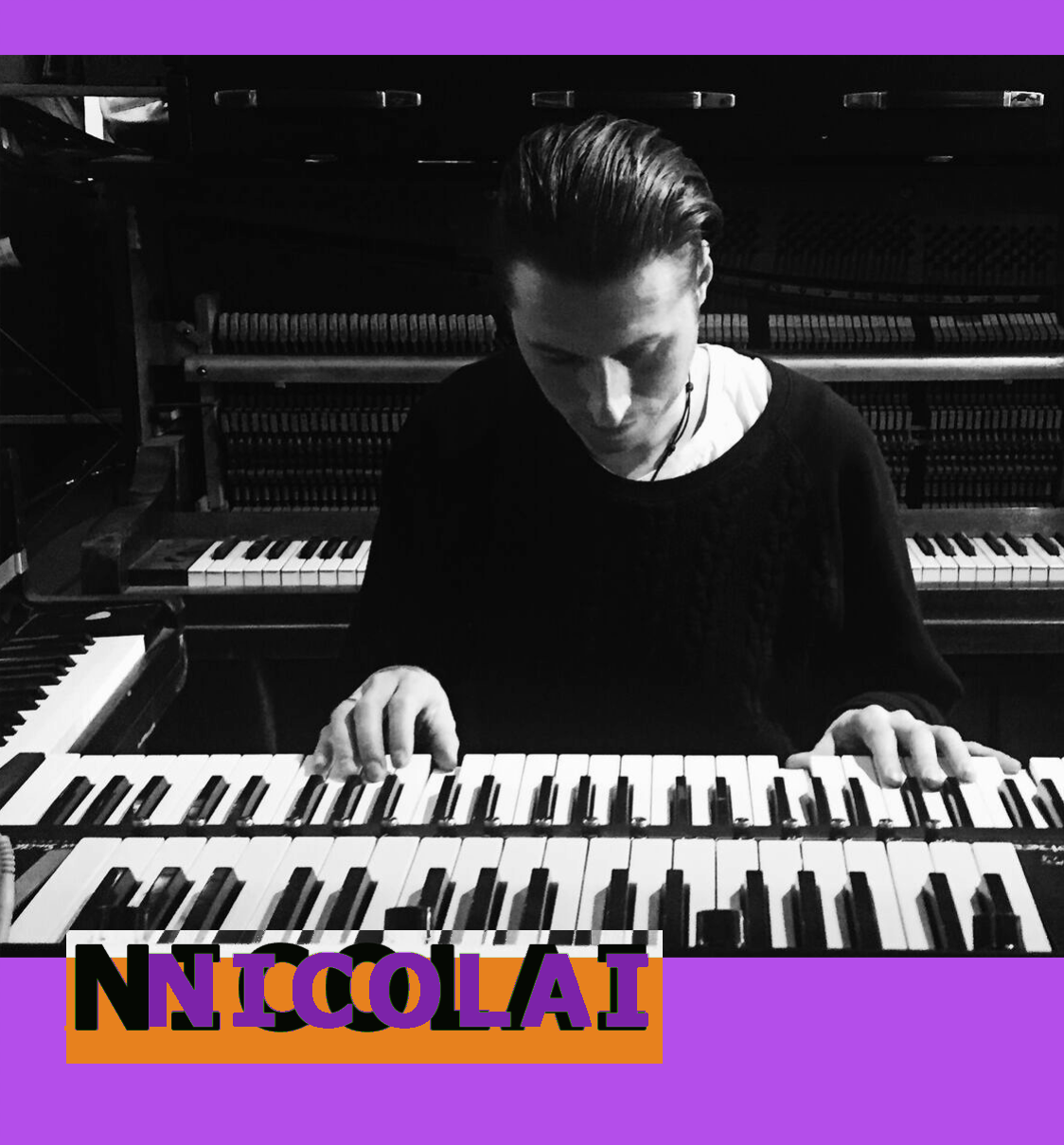 NICOLAI KORNERUP (DK)
Nicolai Kornerup is a composer, accordionist and pianist. He is part of the awardwinning klezmer band Mames Babegenush, which have performed all over the world, including Carnegie Hall in N.Y. and Roskilde Festival. Recently they have released their 5th CD. Among others he has played with artists like Fallulah, Kirstine Stubbe Teglbjærg, Chris Minh Doky and Hannah Schneider.
He is the other half of the electronic duo AyOwA and has recently started the psych-folk group Orcaine.
AyOwA – Eremit – s0201 (Music by Nicolai Kornerup / AyOwA)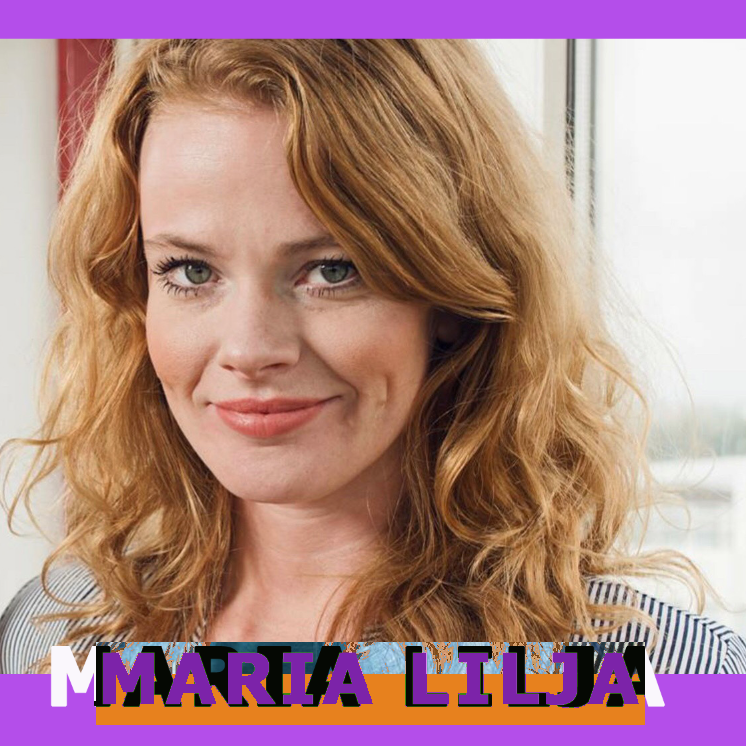 MARIA LILJA THRASTARDOTTIR (IS)
Journalist, author and activist Maria Lilja Thrastardottir founded "Slut Walk" in Iceland – a movement against sexual violence. "Slut Walk" has grown into one of Reykjavik's biggest events. For the past six years, she has mainly worked in the media world as an investigative journalist at Iceland's largest newspaper Frettabladid. Since then she continued in the broadcast genre and became a television reporter on Islands Kanal 2 News. At the same time she had her own radio program that focused on women in the music. She took a short break from journalism in early 2014 and served as campaign manager for Mr. Dagur B. Eggertsson, who became mayor of Reykjavik. Later that year, she co-founded and edited a music magazine for the Icelandic music scene.Last year she published her first bestseller book in Iceland and has just finished writing the follow-up.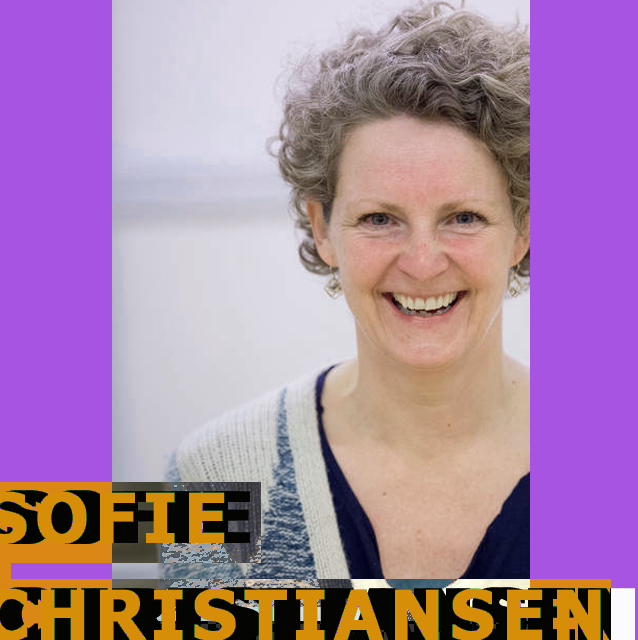 SOFIE CHRISTIANSEN (DK)
Choreographer Sofie Christiansen is educated modern dancer from New York and has worked as a choreographer since 1999. She is the artistic director and founder of sART Dance Theater, which among other things was been nominated for the children's and young performance Knud Romers ABC in 2017/18. Sofie Christiansen is the choreographer and co-instructor at the TRAKTOR performance.
See more about her previous dance performances here
TRACTOR is supported by
The Danish Arts Foundation – Music Dramatic Committee, The Committee for Visual Arts, the Augustinus Foundation, the Danish Composers' Association / Koda Culture / with support from KODA Culture, A.P. Møller and Wife Chastine Mc-Kinney Møller Foundation, Faaborg-Midtfyn Municipality, Odense Municipality/Open School, Obelske Family Fund, Nordea-fund, The Danish Arts Foundation's House Arts Committee, Nordic Culture Fund and Dynamo – Workspace for circus & performing arts and Landbrugets Kulturfond.
Nordic cooperation between A! Performance Festival (IS), List fyrir alla (IS), Riga Performance Festival(LV) and Nordic Performance Art (DK).
It's magic with reflection
It's surprises
It's presence
It's community
It's body and mind in motion.
It's senses and feelings
It's tension with redeeming endings
It's art that lives in the present…
So that's why you have to be with us now,
because it won't come again.