WEAR ME RIGA
What does your clothes mean to you?

The cloth is our signal to the world, but what stories are hidden underneath the clothes? The artist Tine Louise Kortermand have been walking from house to house  in Riga asking women to contribute with a piece of their old cloth and a story that is connected to the cloth. From this material she creates a new female dress. And with the dress appears a new united story of women in Riga.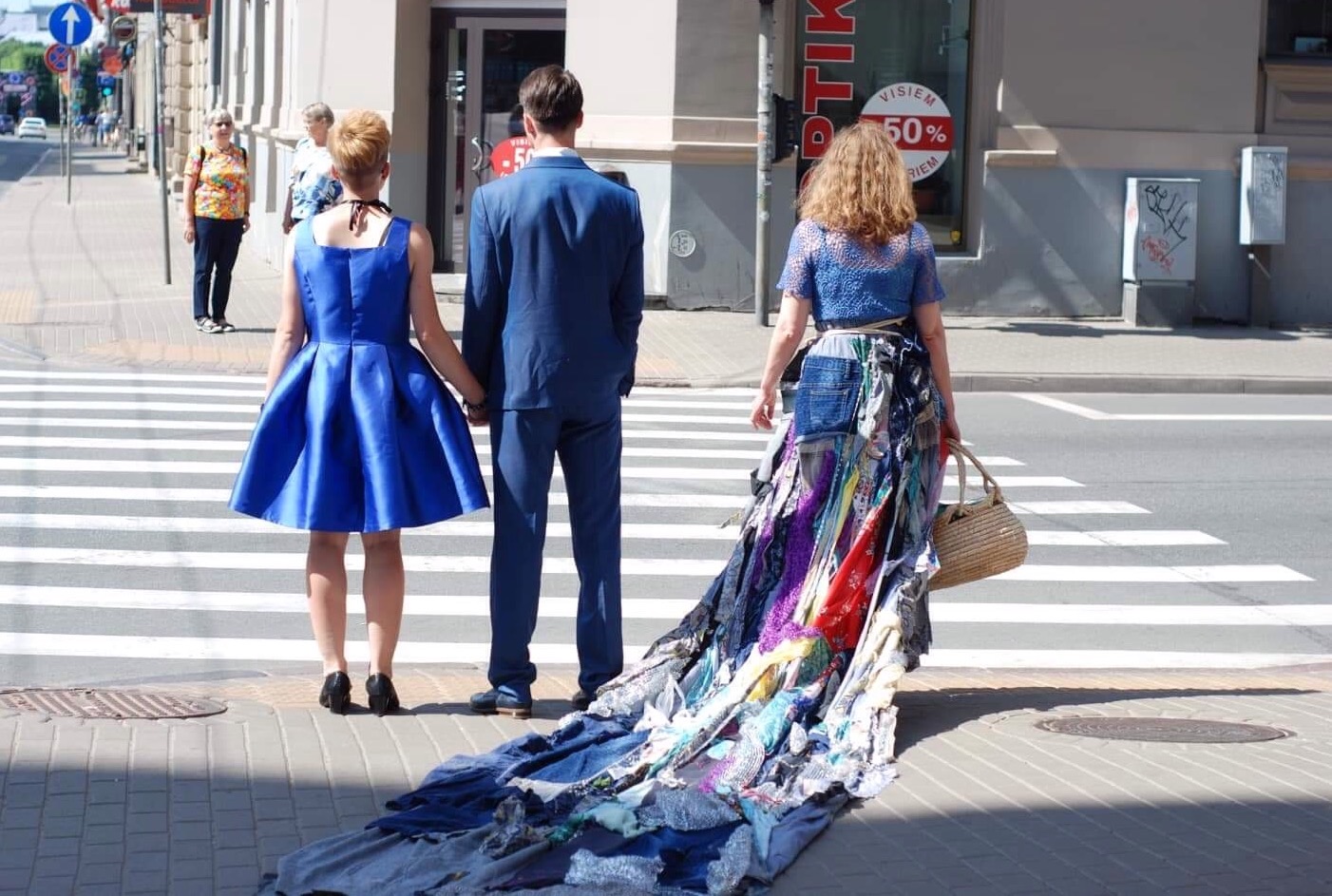 WALK FREEDOM STREET IN A FEMALE DRESS
During Riga Performance Festival Tine Louise Kortermand was sitting on public benches on Jaunavu Street in the old city of Riga everyday sewing the dress.
All women were welcome to come by and contribute with peace of their cloth and a story about the cloth. When Tine Louise finished  the dress she walked Freedom Street wearing it.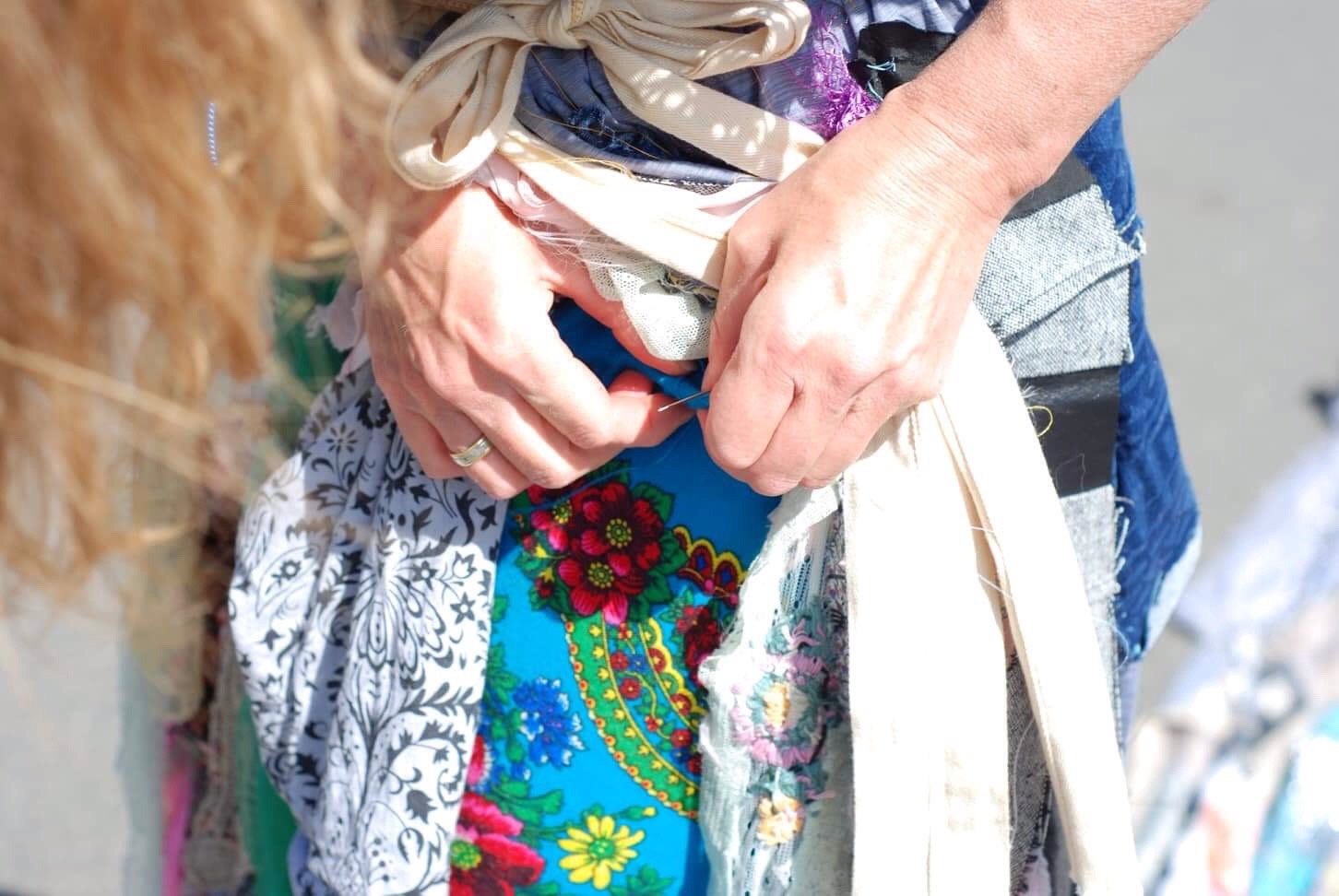 The walk started by the big theatre on Freedom Street and ended up in a small room where she sang a song written with inspiration in the women's personal stories. The sewing singing performance took place at Runa Tea Room.
BENCH & SEWING THE DRESS:
Jaunavu Street in the old city of Riga. (Adress: Rātes pasāža, Jaunavu iela, Rīgā, Centra rajonā, Vecrīgā – Riga, Central District, Old Riga).
DATE: 13.-14. june 2019
TIME: from 11:00- 14:00 (both days)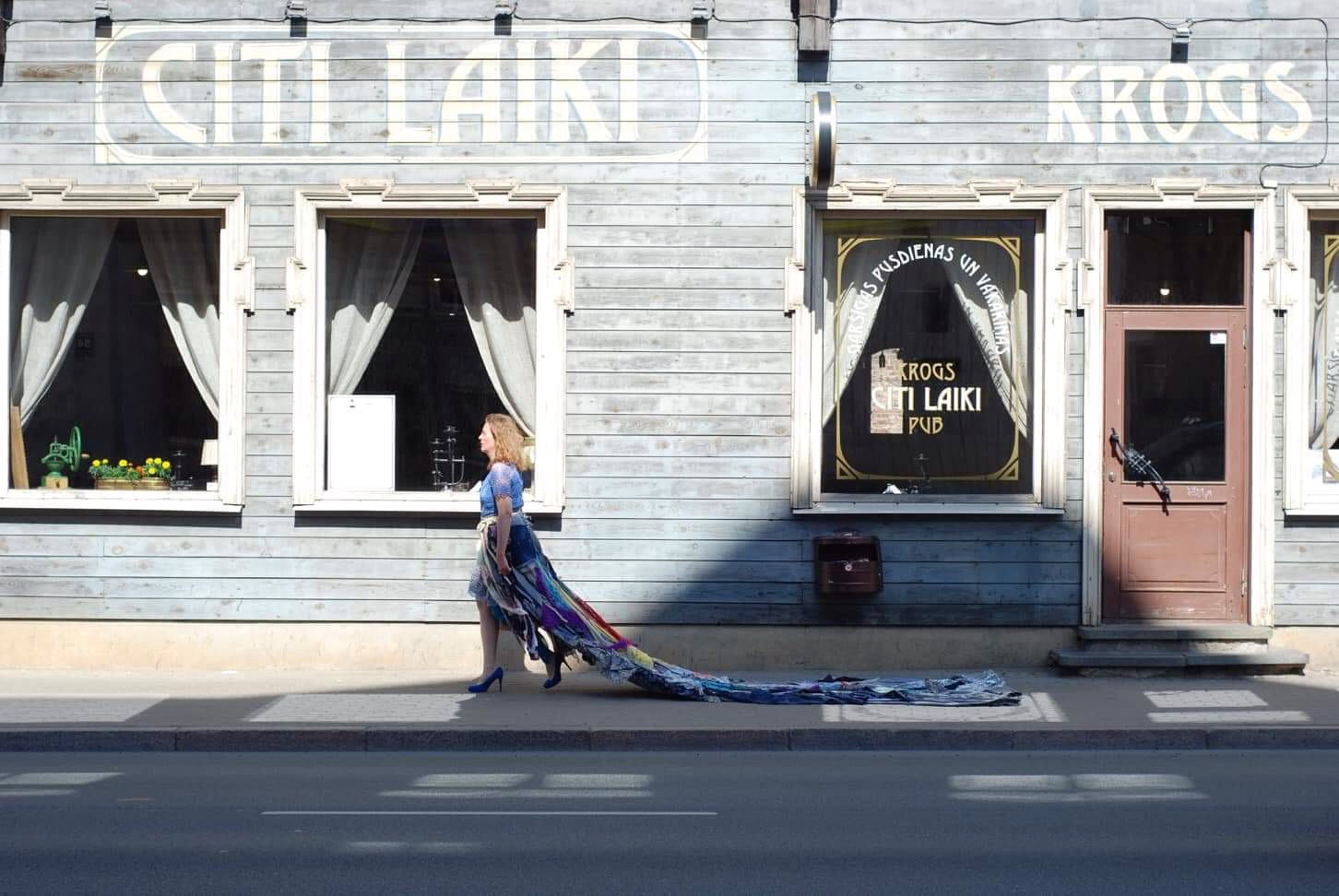 WALK FREEDOM STREET:
Starts at Dailes Theater, Theater of performing arts
(Adress: Dailes teātris Brīvības iela 75, Centra rajons, Rīga)

DATE & TIME: 15. june at 11:00
WALK ENDS & SINGING PERFORMANCE STARTS AT:
Runa tearoom (Adress: Zirgu 3, Rīga)
DATE & TIME: 15. june at 12.30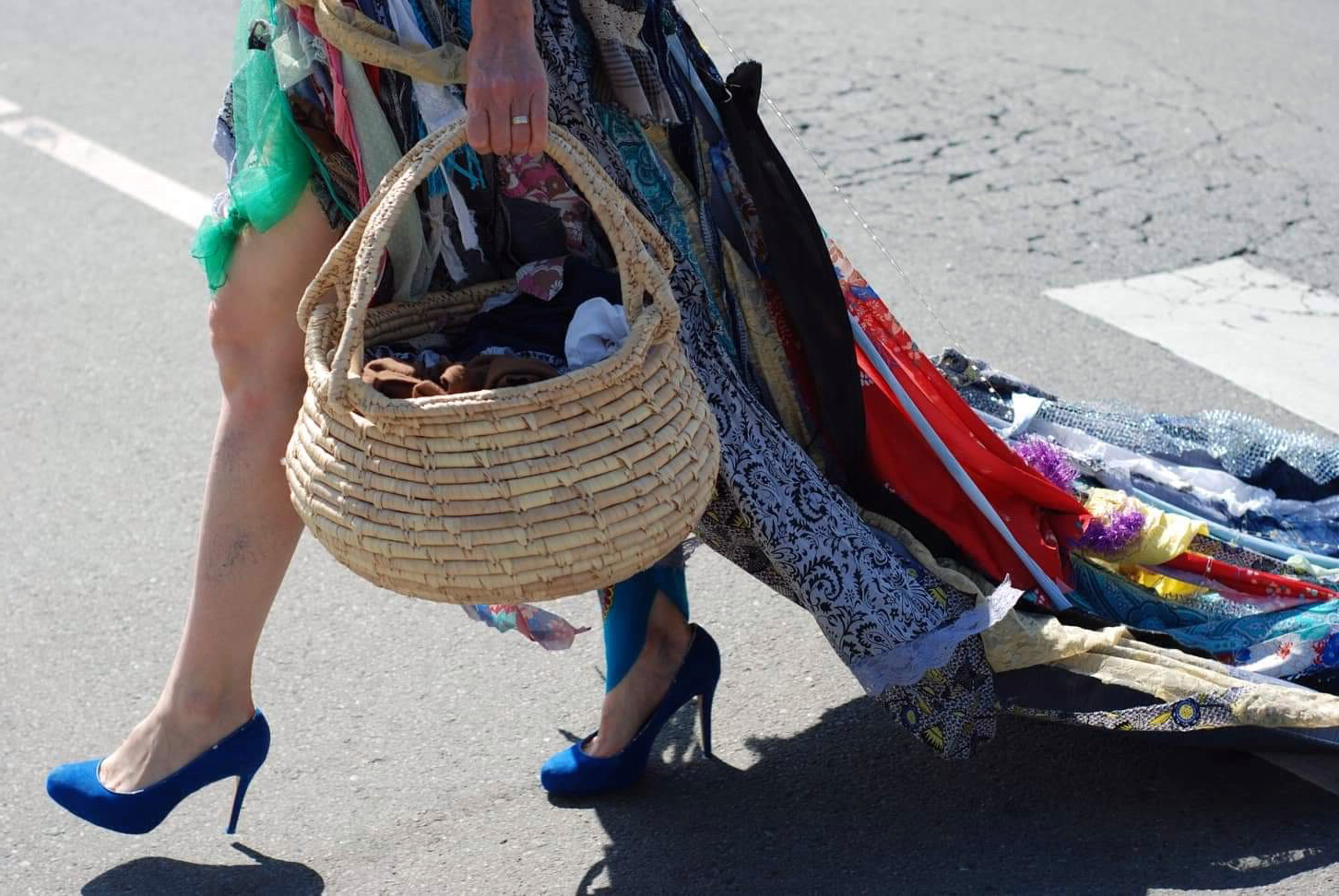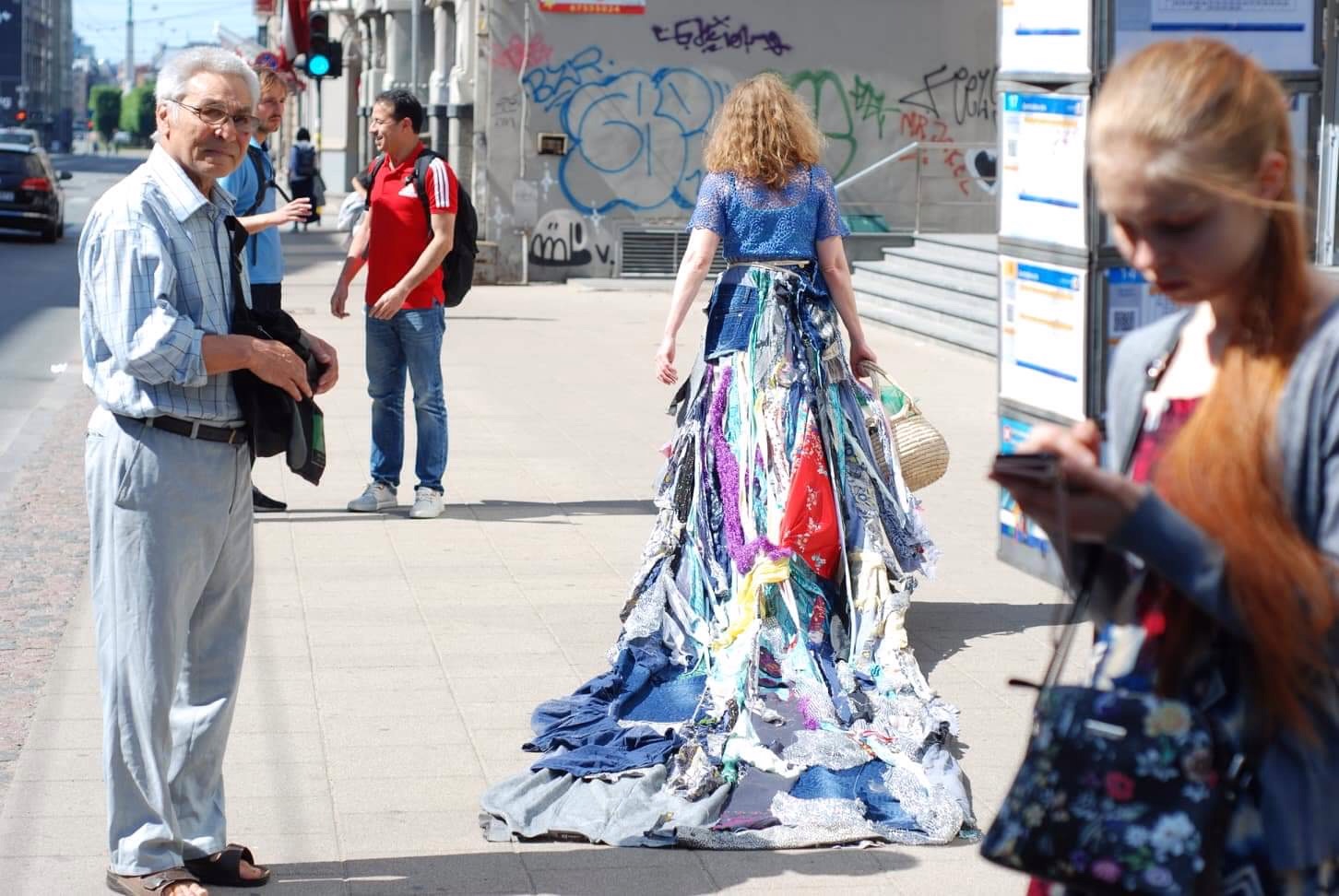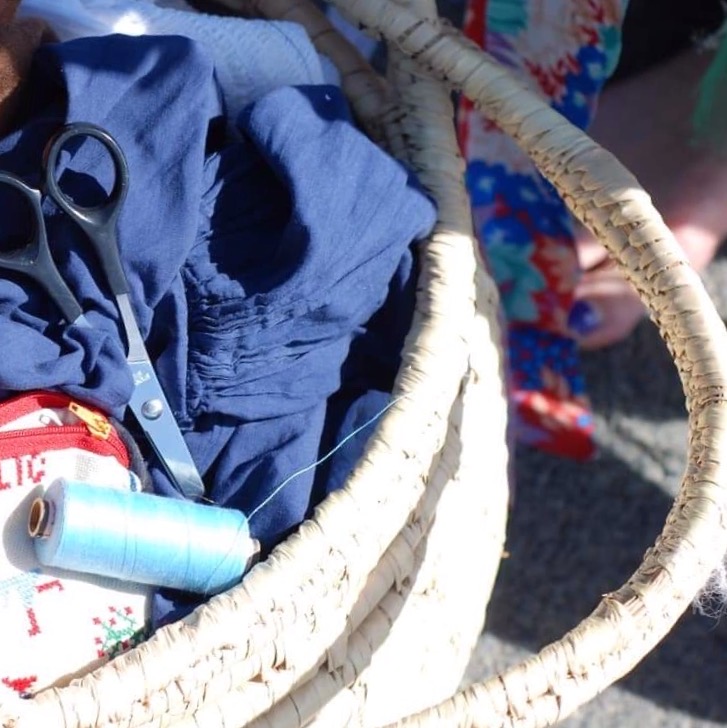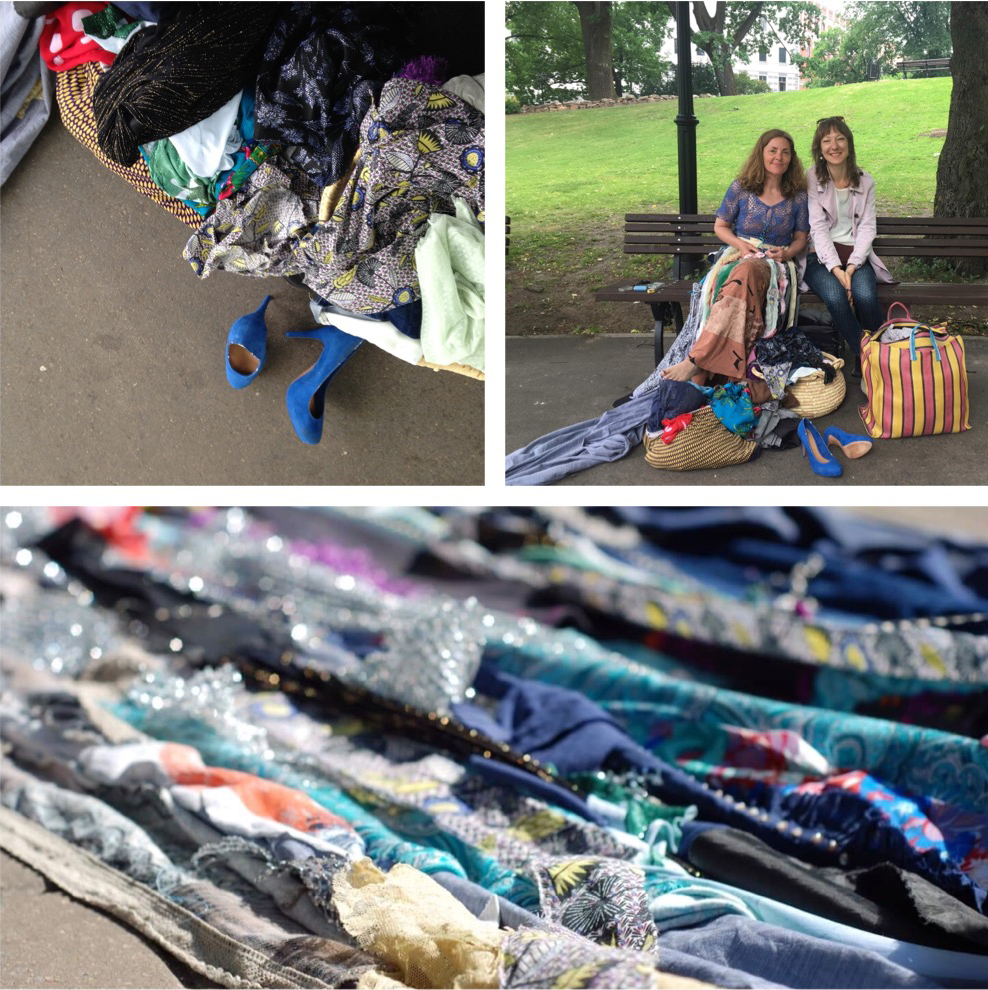 FACTS
The project WEAR ME is a work-in-progress
It started on the small Island Susuk in Croatia  SEE MORE >>

… then continued in Denmark  SEE MORE >>

… And now it continues in Latvia.