INGE AGNETE TARPGAARD
CHAPS & CARS
Community artist and performer
Master in Dramaturgy from The University of Aarhus, DK and MA in Devising Theatre at Dartington College of Arts, England. After being a resident in Copenhagen for 12 years, from 2017 resident in Velling, West Jutland, DK. Since 2005 Inge has created relational works focusing on participant and citizen involvement and calls it "social choreographies". Increasingly interested in "rural art".
Under that category she has the last few years made a car dance with young mechanics, a video piece on unrehearsed gymnastics series, a couple of climate dj personas and working with a shepherdess on combining art and sheep herding.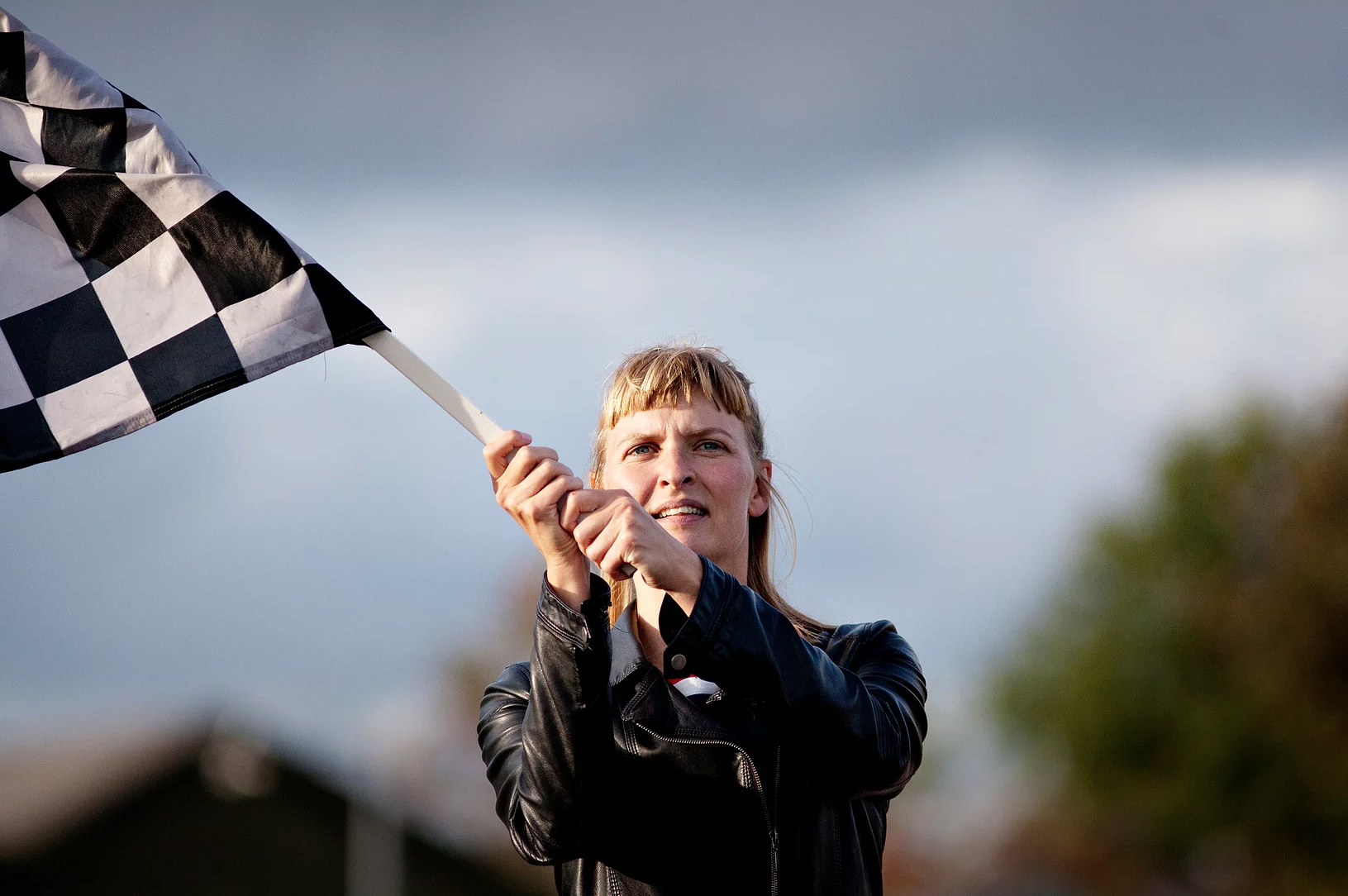 Chaps and Cars. Photo by: Astrid Dalum